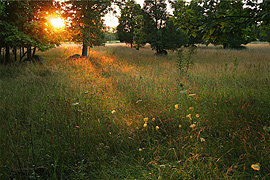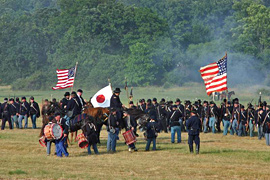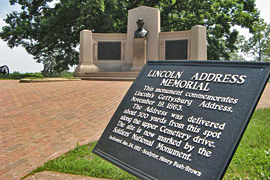 Gettysburg is a town that is steeped in history, capturing the world's attention as the high water mark of the Confederacy during the American Civil War and as the setting for President Abraham Lincoln's beloved Gettysburg Address. Today, the echoes of history still ring true throughout the town and its surroundings. While carefully preserving its historic roots, Gettysburg offers a full spectrum of attractions and activities which draw visitors from around the world. Let the Baladerry Inn serve as your home base for a world-class travel discovery!


• Gettysburg • Lancaster • Lititz • Hershey • Washington, DC • Virginia •


• Caledonia State Park • Codurus State Park •


• Totem Pole Playhouse • Majestic Theatre • American Music Theatre • Sight and Sound •


• Adams County Winery • Hauser Estate Winery • Reid's Winery •


• The Links at Gettysburg • Carroll Valley Golf Course •
• Cedar Ridge Golf Course • Quail Valley Golf Club • The Bridges Golf Clubk •


• Dobbin House Tavern • The Inn at Herr Ridge • Cashtown Inn • Hickory Bridge Farm • The Pub •


• O'Rorke's Eatery and Spirits • La Bella Italia • Montezuma Mexican Restaurant •


• The Outlet Shoppes at Gettysburg • Tanger Outlets of Lancaster • Rockvale Outlets of Lancaster •
• Pennsylvania Dutch Country Outlet Shopping Directory •


• Gettysburg Events • Gettysburg Scenic Railway • Miss Betty's Ghosts in Gettysburg • Stars and Stripes Tours •
• Artillery Ridge Horseback Riding • Confederate Trails of Gettysburg Horseback Tours • Land of Little Horses •
• The Lion Potter • Mulligan MacDuffer Adventure Golf • Liberty Mountain • Gettysburg Churches •

• Visit the We Go Places website for additional ideas about things to do in Gettysburg

•

40 Hospital Road, Gettysburg, PA 17325
(717) 337-1342


This site is designed, administered and hosted by Pelland Advertising.
© Baladerry Inn. All rights reserved.